How much Does Home Window Tinting Cost?
If you're looking for a way to improve your home's comfort and security, home window tinting may be the solution for you. Window tinting can help keep your home cool in the summer and warm in the winter, while also providing an extra layer of security against potential burglars. But how much does window tinting cost? In this blog post, we will discuss the cost of window tinting for homes, as well as some of the factors that can affect that price. We'll also provide reviews from real customers who have had their windows tinted in Perth.
The price of window tinting for your home is determined by several factors. The amount of glass to be tinted, the size of your home, the complexity of the job, and the film used will all influence the price. Occasionally, an installer will charge extra for work that is not within the scope of the tinting project, such as French-paned doors, windows that are difficult to reach, or the removal of blinds and furniture.
Life expectancy
A professional installation of window tint can greatly extend the life of your tint. Not only will a professional know how to properly install the tint, they will also be able to recommend a proper adhesive. Doing it yourself can be a mistake. The Western Association for Art Conservation, for example, tested the tints used by leading manufacturers. Their tests showed that the film applied to historic buildings and museums did not fade or delaminate after the first two years.
Depending on the type of window film used, the lifespan of your window tinting can vary significantly. Poorly installed window films will begin to fade after three months of exposure. Conversely, high-quality carbon or ceramic films can last up to 10 years. High-end window films are often made of ceramic or metal materials, and these materials can last for decades. If cared for properly, a window film can last for decades.
The life of window tint varies according to many factors, including the type of film used, the quality of installation, and the location of the installation. If properly installed, window tints can last anywhere from five to thirty years. However, there are also many factors that affect how long they last. If installed improperly, window tints will only last for a year or two. The exact length of time depends on the type of window tint, the amount of sun exposure it receives, and its overall quality.
Once applied, window tint will provide excellent protection against the sun's harmful UV rays. However, constant exposure to these rays can damage the tint over time. On average, window tints installed in cars in Windermere, Florida, will start to fade after five months. Freezing weather can also cause damage to the treated window. Hence, if your window tinting was installed in a freezing area, it will not cure properly.
As the name suggests, window films have a longer life than window blinds. Most of them are installed on exterior glass surfaces and come with a warranty of at least ten years. Blinds, on the other hand, have a shorter life span because the colour and design are constantly changing. If installed correctly, window films can last for up to 25 years. And, they require less maintenance. It is also a great option for homeowners who want to protect their property from the sun and the heat it generates.
Cost per square foot
The cost of window tinting per square foot varies widely. Generally, the cost of a commercial window tinting project varies based on the number of windows, the thickness of the film, and the condition of the windows. Some companies may charge an extra fee for window cleaning. Other factors that affect the cost of window tinting include the size of the building and its location. In large cities, the materials and labor required to tint windows are more expensive, while smaller towns and suburbs tend to be less expensive. The national average for window tinting is around $8.70 per square foot.
The cost of window tinting can be as low as $5 per square foot, but the final price can reach thousands of dollars. As such, it's important to understand the costs and the benefits of window tinting before making your final decision. In addition to this, you should consider what kind of tint you want for your home. The cost of window tinting per square foot can range from $5 to $8 per square foot, depending on the type of film you choose and the size of the windows. The price also varies depending on the difficulty of the project, including labor.
The cost of window tinting per square foot varies depending on the type of window. The types of window tints vary based on the number of windows and the complexity of the installation. If you have large windows, for example, you may need to hire more installers to tint each window. Large commercial buildings often require a lower price per square foot than small commercial ones. Lastly, the amount of film needed depends on the type of film and how tall the windows are.
Window tinting is a good way to improve the energy efficiency of your home. The cost of window film installation can range from $7 to $19 per square foot, and you can do it yourself or hire a professional to do the work. While you can DIY window tinting by using window spray, you should hire a professional for this task. During the application, heated adhesive is applied on the windows. The process can be tricky as bubbles may form during application. It's important to remember that window film is not permanent. It must be reapplied if it peels or chips off. If it's damaged, window tint replacement is relatively easy to perform yourself.
Quality of film
The quality of window tinting film is crucial, but not all installers fit the same type of product. If you are looking to have your windows tinted, you must know the signs that your tinting job is of high quality. Typically, window tints made from high quality film perform better and last longer than those that are made from cheaper materials. Read on to find out what to look for when purchasing a window tinting film.
The quality of window tinting film is highly debatable, but you can buy a higher quality film for a better price. Higher quality films are easier to install and last longer. You will be happy with the results after a few months. A good window tinting film will pay for itself in a few months. In addition to providing an attractive and safe environment, it will also protect your expensive investments from sun damage.
You can find high quality window tinting film in a wide variety of colors. For a classic black tint, you can choose a two-ply carbon film. This type is scratch-resistant, blocks 99 percent of UV rays, and doesn't interfere with radio signals. The film can be easily manipulated to fit any window area. Additionally, it has multiple layers to make your windows stronger and reflect the sun away.
Another factor to look for in a window tinting film is color stability. The quality of tinting film will also increase your gas mileage. In hotter areas, solar control is essential because heat from the sun can make the interior of the car uncomfortable. A window tint will help prevent this by reducing the amount of time it takes to clean up after an incident. The quality of window tinting film is important and you should never opt for inferior film.
Ceramic window tinting films are the most expensive and offer the most protection against UV and heat. These films are made from microscopic ceramic nanoparticles that are glued together on an adhesive film. Unlike traditional films, ceramic window tints are invisible to the naked eye and sit flush against your car windows. You can purchase ceramic window tints from your car dealer, but they are more expensive than the dyed variety. A ceramic film can also be scratch-resistant.
DIY options
If you're looking for affordable and efficient window tinting, there are several DIY window tinting options available. Many of these options require little or no installation skill. However, there are some pros and cons to using them. First, DIY tint kits have less precision than professionally installed tint sheets. You may find yourself scrubbing the windows, leaving creases and crinkles. Besides, you'll also risk air bubbles and debris in your film.
The cost of a DIY window tint job is much cheaper than hiring a professional. DIY kits typically cost between $75 and $400. For a three'8″ by three-foot window, a DIY window tint kit can cost as low as $27. Similarly, a professional installation can cost $400 or more. It's important to understand your state's laws before attempting to do the job yourself. You should also keep in mind whether you're tinting your windows for safety purposes.
If you want to do the tinting yourself, you can purchase a kit with precut films. These kits come with instructions and materials. However, they are not very user-friendly. You may not have enough time to install every window. Besides, you may need to spend more than a day to finish the project. However, these kits offer a warranty, which is great if you have any concerns about the tinting job.
Ultimately, DIY car window tinting saves you money on the labor costs. However, you'll need patience and a clean work area to do it yourself. If you don't have the skills to do it yourself, hiring a professional would be better for you. Professionals will also provide you with a warranty that covers any problems that you may encounter during the installation process. A DIY window tinting kit is cheaper than hiring a professional.
The cost of home window tinting Perth can also be affected by the company you choose to do the work. Some window tinting companies will charge more than others, so it's important to get quotes from several different companies before making a decision. It's also a good idea to read reviews of window tinting companies before hiring one. This will give you an idea of the quality of their work and whether or not they are reputable.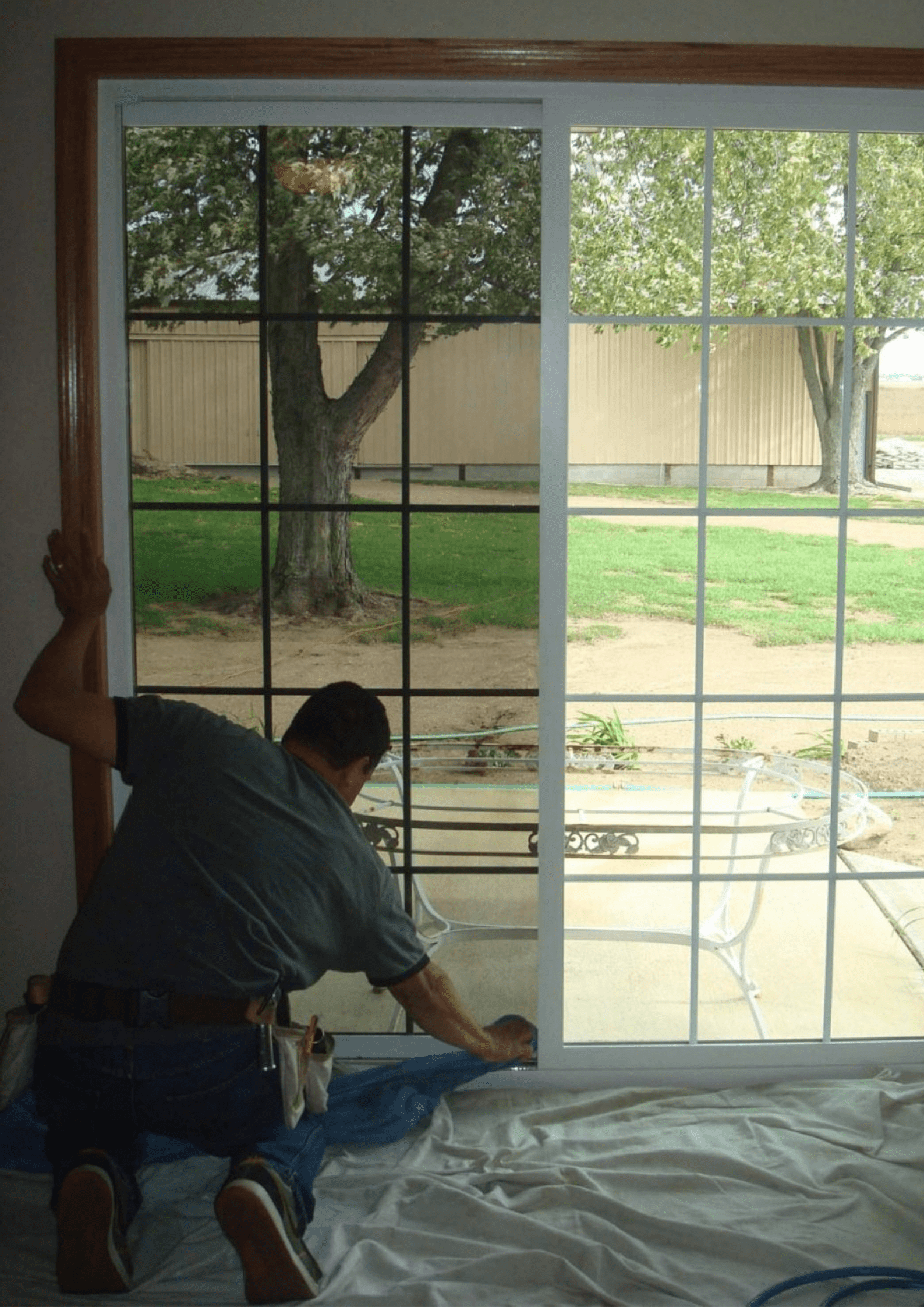 HOME WINDOWS TINTING FACTS
Window film helps to prevent people from looking into your home's front picture windows and lends a sense of privacy to your whole home.